International Flat Share
We specialize in property management and lettings and combine our expertise with local know-how to offer property owners safe and sound financial options that guarantee a maximum of income and a minimum of hassle. We believe that an international flatshare at your property offers several key advantages:
Flexibility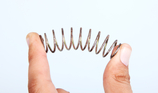 If you needed your property back for whichever reason we require 6 months notice only. Indeed this is one of the strongest advantages in choosing us, as an international flatshare of highly qualified professionals tends to be more mobile. This has a substantial advantage over renting out to traditional families or couples where renting your property can lead to long periods of occupancy that might be much longer than expected.
Peace of mind (income insurance)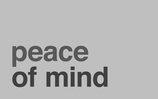 We guarantee a steady, regular income that covers all eventualities. Indeed all our properties are covered by insurance, meaning that you will always get paid no matter what.
Solid investment
Renting out your property, even for a limited amount of time (min 1 year) is an excellent way to have a steady, good income. This is particularly interesting if you are looking for a better return on your money than at a bank. We can make your property work for you short time, particularly if you are not sure what to do yet long term.
Maintenance
Your flat is cleaned on a weekly basis by one of our dedicated cleaners and from experience a flatshare amongst professional adults is often much better maintained, meaning less wear and tear in your property.
Want to find out more?
Register with us and one of our agents will call you back to receive more information and possibly discuss whether you can have an international flatshare at your property.
We are always interested to hear from property owners if:
– your flat is located centrally in Luxembourg city
– it should be in a good / okay condition
– furnished or unfurnished does not matter though.