Our tenants
With over 12 years of experience in flat sharing for international professionals we have a good idea what type of tenants to look for. Our team has strict guidelines for potential tenants:
Background checks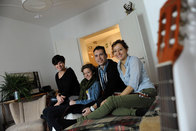 Each tenants undergoes background checks and is interviewed by one of our staff to assure that the right candidates are with us. Our tenants live in a flat share by choice and have done this before. It is expected that they respect a code of conduct based on respect, tolerance and social ease.
Detailed financial checks
We only accept tenants with sound finances and follow a financial rule whereby a tenant cannot rent out a room if the monthly rent exceeds one third of his wage.
Handpicked profiles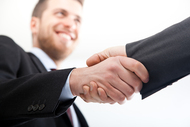 We chose profiles to select flatmates whose lifestyles, interests and educational background match. We believe that this helps to create a team where the flat share is really more than just a room in a flat but a true home.