Property Management
We have over 12 years experience in flatsharing and know what it takes to create great homes for expats who want to find a new 'home away from home' where things are clean, respectful and well-managed.
The average profile of our tenants is an international professional with university degree that stays in Luxembourg for anything between one, two or three years before moving on and works for a reputable company such as Deloitte, ArcelorMittal or PWC.
Why use Vauban & Fort?
Our tenants
Not all our tenants would like to live in a flatshare but most of them do.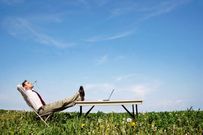 However, in case of a flatshare we have a clear idea what type of tenants we are looking for. Here are some of the criteria how we find these :
Background checks
Each candidate for one of our flatshares undergoes background checks and is interviewed by one of our staff. This process is time-consuming but essential to assure that the right candidates are with us. Our tenants live in a flatshare by choice and have done this before. They know and respect a basic code of conduct based on respect, tolerance and social ease.
Detailed Financial Checks
We only accept tenants with sound finances and follow a financial rule of thumb where a tenant cannot rent out a room if the monthly rent exceeds one third of his wage.
Handpick Profiles
We create flatshares with tenants whose lifestyles, interests and education background match. This helps to build relationships, so that each person really feels at home. Most of our tenants are mature individuals who live their own lives but also enjoy the company of other international professionals to hang out together, share a glass of wine or simply to unwind after work. On the other hand, many also commute and are often not that much in town, particularly on the weekend.
Dedicated cleaner & Maintenace
All our properties have a dedicated cleaner that visits once a week. Additionally we inform owners immediately if any part of the property required additional care.