Kirchberg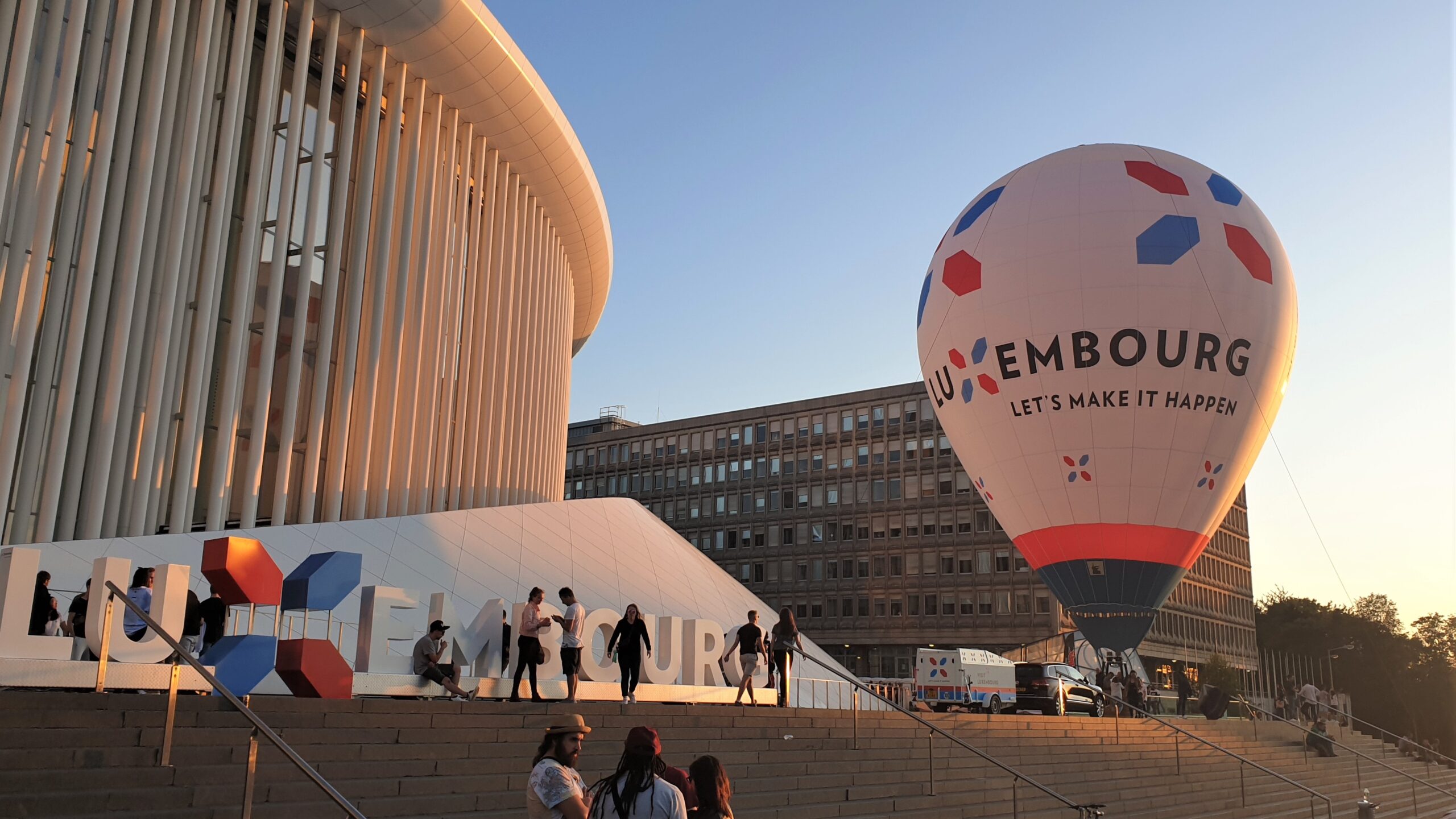 Located in the north-east of Luxembourg city, Kirchberg is one of the most modern neighbourhoods in town. This locality is a perfect cocktail of art, business, history, and culture. Known locally as the European Quarter, Kirchberg plays host to several European Union institutions, international banks, as well as the University of Luxembourg.
Due to being a business hub, Kirchberg has a variety of restaurants, bars, and pubs residents can hang out at. This neighbourhood is also touted for its leisure facilities such as the d'Coque Sports Complex, that helps residents keep close tabs on their health.
All in all, if you're someone looking for a calm respite away from the tourist hubspots of Luxembourg city, Kirchberg might be the neighbourhood for you.
Limpertsberg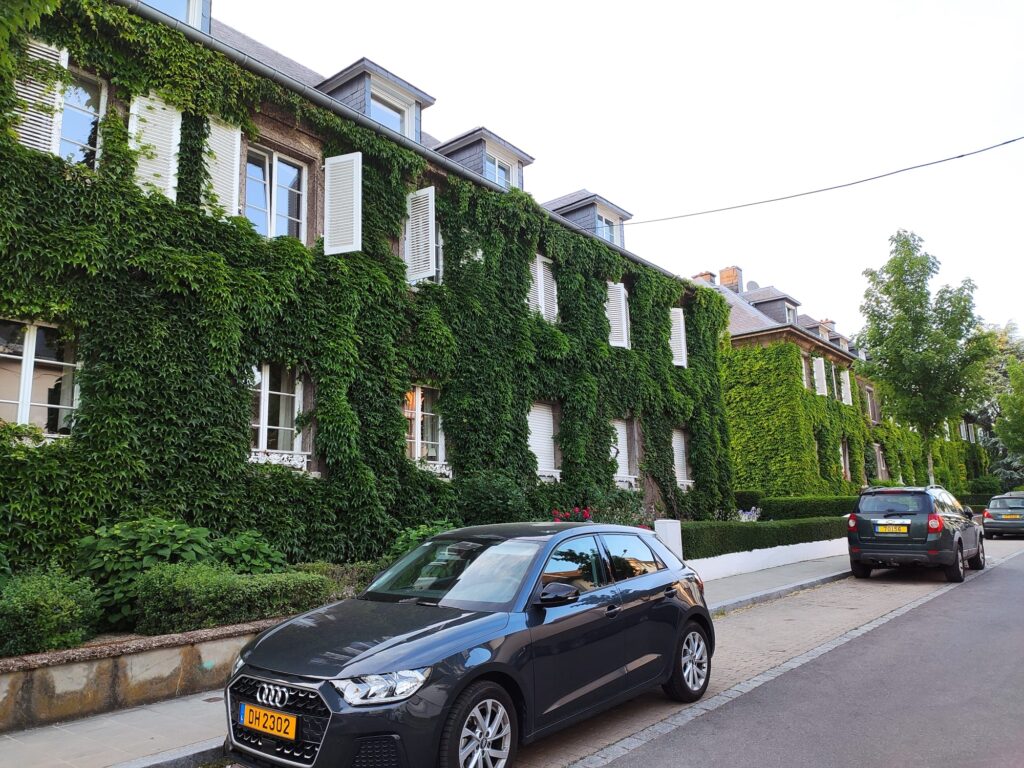 Limpertsberg is another one of Luxembourg's highly sought after areas. There are numerous reasons for this, including its excellent schools but also its more residential character, many cool bars (Tramways and Gotham) and its outstanding connection to pretty much everywhere, including Kirchberg.
Limpertberg is located right next to Glacis. This is also where since the 14th century the Schueberfouer happens. The locality sees a huge influx of students and young professionals, and is home to beautiful old houses, lots of green spaces, and some of the most beautiful parks in the city.
Limpertsberg is perfect for Coliving and although this area is pricey we have several cool apartments there.
Petrusse & Surroundings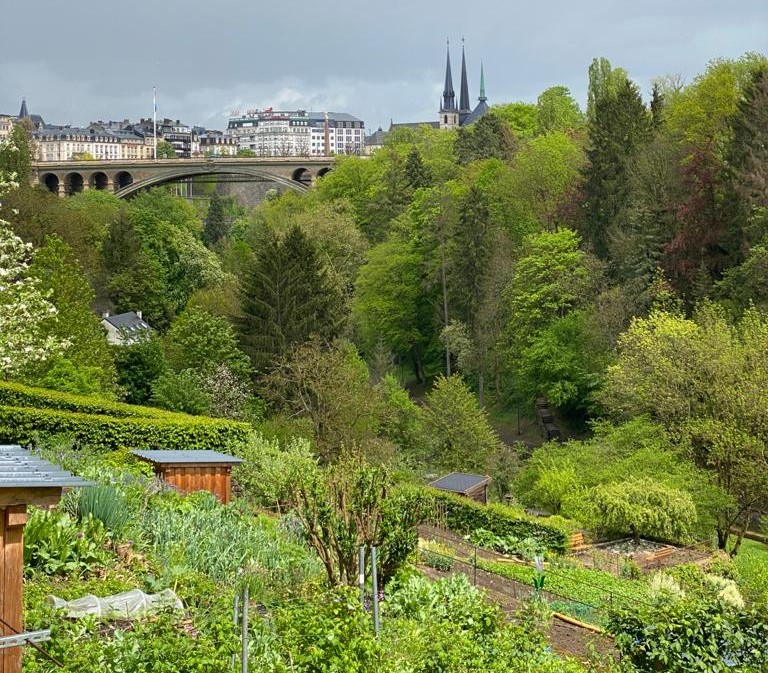 The Petrusse Valley is an idyllic green oasis in the very centre of Luxembourg—a goldmine for nature lovers. The valley is surrounded by a ravine, at the bottom of which runs a quiet river. Dense willow trees, green hills, and steep slopes characterise the valley's picturesque landscape. The area is currently undergoing a nature restoration project that aims to promote biodiversity and limit flooding. The plan also includes the development of relaxation areas, playgrounds, and other amenities that will make living in Petrusse more pleasant.
If you're someone that wishes to stay away from the hullabaloo of the city centre, Petrusse is just perfect for you. It follows the motto of 'more ecology, less concrete.' All properties in and around Petrusse are highly sought after.
Bonnevoie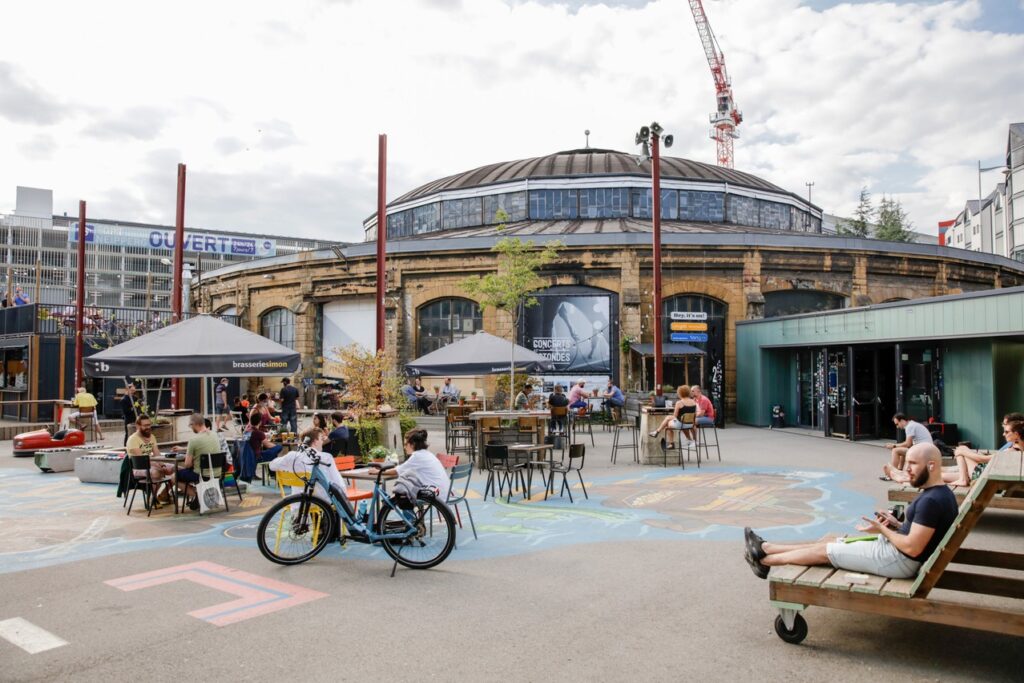 A former working class district, Bonnevoie has changed quite a bit over recent years. Today, the area is described as bohemian, hip, and up-coming. Houses here are colourful and vibrant, and quality of life is high. Bonnevoie is located just south of Luxembourg City's central railway station, making it extremely accessible to other towns, cities, and even countries. This neighbourhood is becoming highly sought-after for families and students from all backgrounds.
Residents in Bonnevoie benefit from its excellent Spa complex and swimming pool, as well as its Football Club. Bonnevoie also plays host to a number of specialty food shops from Greece, South America, India, Portugal, and more. In addition, the neighbourhood's got shops for your daily grocery needs, as well as stores you can window shop at.
Gasperich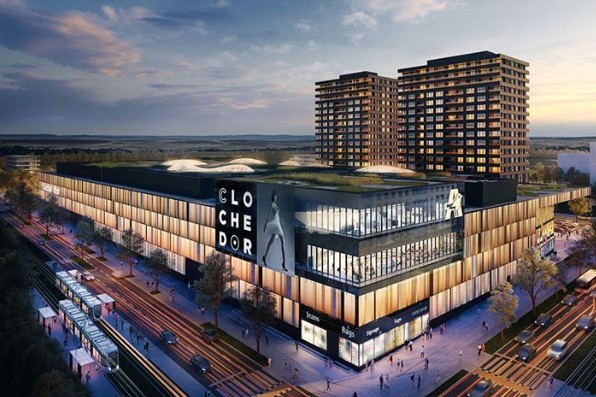 The Gasperich neighbourhood is on the path to becoming one of the most sought after districts of Luxembourg city. The area is attracting big corporations, as well as locals and expats from across the globe. As for housing, the neighbourhood is undergoing major changes, and a variety of new apartment buildings have cropped up here since 2019.
This locality boasts of a number of restaurants and bars, along with a few schools, making it a perfect fit for both youngsters and families alike. It also has another lovely bakery, the famous 'Pain de Marie' and altogether this is just a great residential area where many expats have found a new home. And as if that weren't enough, Gasperich is well-connected by public transportation, too.
For all shopping needs, residents can visit Cloche d'Or. One of the biggest shopping centers in the city, here, one can find a variety of big-name brand retailers, hypermarkets, grocery stores, and leisure facilities.
Final Thoughts
While these are 5 of the best neighbourhoods in Luxembourg, this list is anything but complete. Some other localities that are great to live in are Cessange, Pfaffenthal, and Belair. And again, no neighbourhood in Luxembourg can be categorised as good or bad. In the end, it all depends on your budget, and the kind of experience you're seeking to have.
Vauban & Fort offers private rooms and properties in coliving spaces that actually feel like home and have great flatmates to share them with. We screen potential tenants and help you match with flatmates who share your living preferences and interests. Vauban & Fort offers great Coliving experiences by design, not by accident. Talk to us and find out why we are top rated on social media. 
Find your next home with Vauban&Fort.
About Vauban&Fort
Vauban&Fort is a pioneer of Co-Living in Luxembourg and has over 12 years of experience in flatshares for professionals in London, New York and Luxembourg. We apply our expertise and know-how to make sure our clients get the best possible housing experience in Luxembourg. You can find out more about Co-Living here and if you have any questions, drop us an e-mail.
We have over 12 years of experience in flatshares for professionals in London, New York and Luxembourg. As an agency, we apply our expertise and know-how to ensure clients find the most suitable solution to rent a room in Luxembourg, a studio, or a shared house with other people.