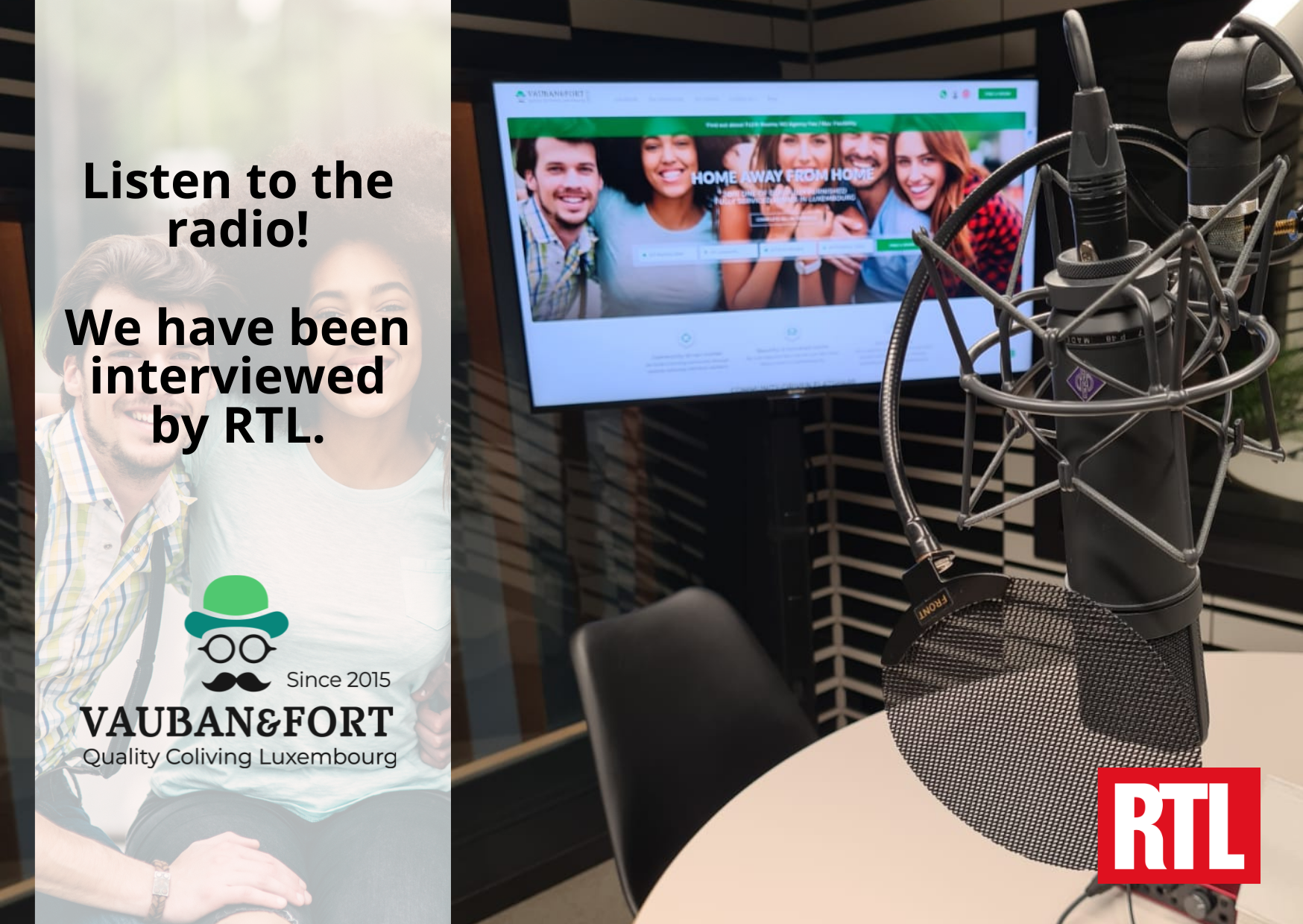 Our CFO is on the radio this week. Audio file will be uploaded shortly.
About Vauban&Fort
Vauban&Fort is a pioneer of Co-Living in Luxembourg and has over 12 years of experience in flatshares for professionals in London, New York and Luxembourg. We apply our expertise and know-how to make sure our clients get the best possible housing experience in Luxembourg. You can find out more about Co-Living here and if you have any questions, drop us an e-mail.
---
Nous avons bâti sur les 12 dernières années une solide expérience en colocation au Luxembourg, à New York et à Londres pour des professionnels. Nous nous occupons de louer des appartements ou studios grâce à notre expertise dans le secteur immobilier et à notre savoir-faire afin d'offrir à nos propriétaires et colocs la meilleure expérience possible sur le marché luxembourgeois.