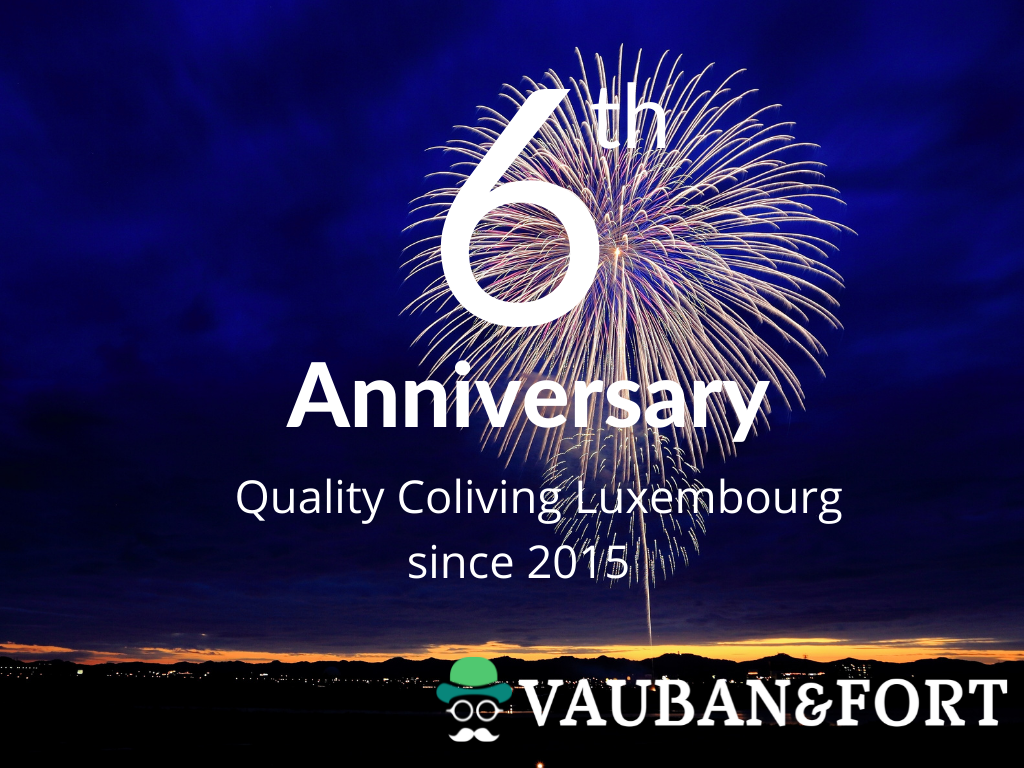 September marks the 6th anniversary of Vauban&Fort.
Since 2015 we have been exclusively specialized in Coliving and have continuously driven its development in the Grand Duchy. As one of the Coliving pioneers long before it became a buzzword, it's been an extraordinary journey from a single apartment in Kirchberg to managing a portfolio of properties across the city and creating vibrant, dynamic communities and coliving spaces.
This would not have been possible without an excellent team made up of vibrant personalities, committed professionals and a lot of know-how. We would also like to thank the numerous property owners who have taken advantage of our game-changing property management. Our <total property management> free of charge has been the backbone of our success and continues to see strong growth as owners realize the benefits of a reputable Coliving operator. None of our current successes would have been possible without our partners and countless hours of hard work.
Many thanks to all of you.
As we get into our 7th year our main goals are all set on a strong growth of our property profile, adding additional services to our tenants and continuing the win-win situation for both parties in the rental market.
Vauban & Fort offers private rooms and properties in coliving spaces that actually feel like home and have great flatmates to share them with. We screen potential tenants and help you match with flatmates who share your living preferences and interests. Vauban & Fort offers great Coliving experiences by design, not by accident. Talk to us and find out why we are top rated on social media. 
Find your next home with Vauban&Fort.
A propos de Vauban & Fort
Vauban & Fort propose des chambres privées et des propriétés dans des espaces de colocation pour vous sentir comme chez vous et en partageant ces moments avec des colocataires formidables. Nous sélectionnons les locataires potentiels et vous aidons à trouver des colocataires qui partagent vos préférences et vos intérêts. Vauban & Fort offre de superbes expériences de colocation par conception, et non par accident. Discutez avec nous et découvrez pourquoi nous sommes les mieux notés sur les réseaux sociaux.
---
CoLiving News
Vauban&Fort 6th Anniversary!
September marks the 6th anniversary of Vauban&Fort. Since 2015 we have been exclusively speci...
Read More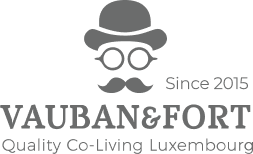 We have over 12 years experience in flatshares for professionals in London, New York and Luxembourg. As an agency, we apply our expertise and know-how to make sure that clients get the best possible experience in the Luxembourg market.