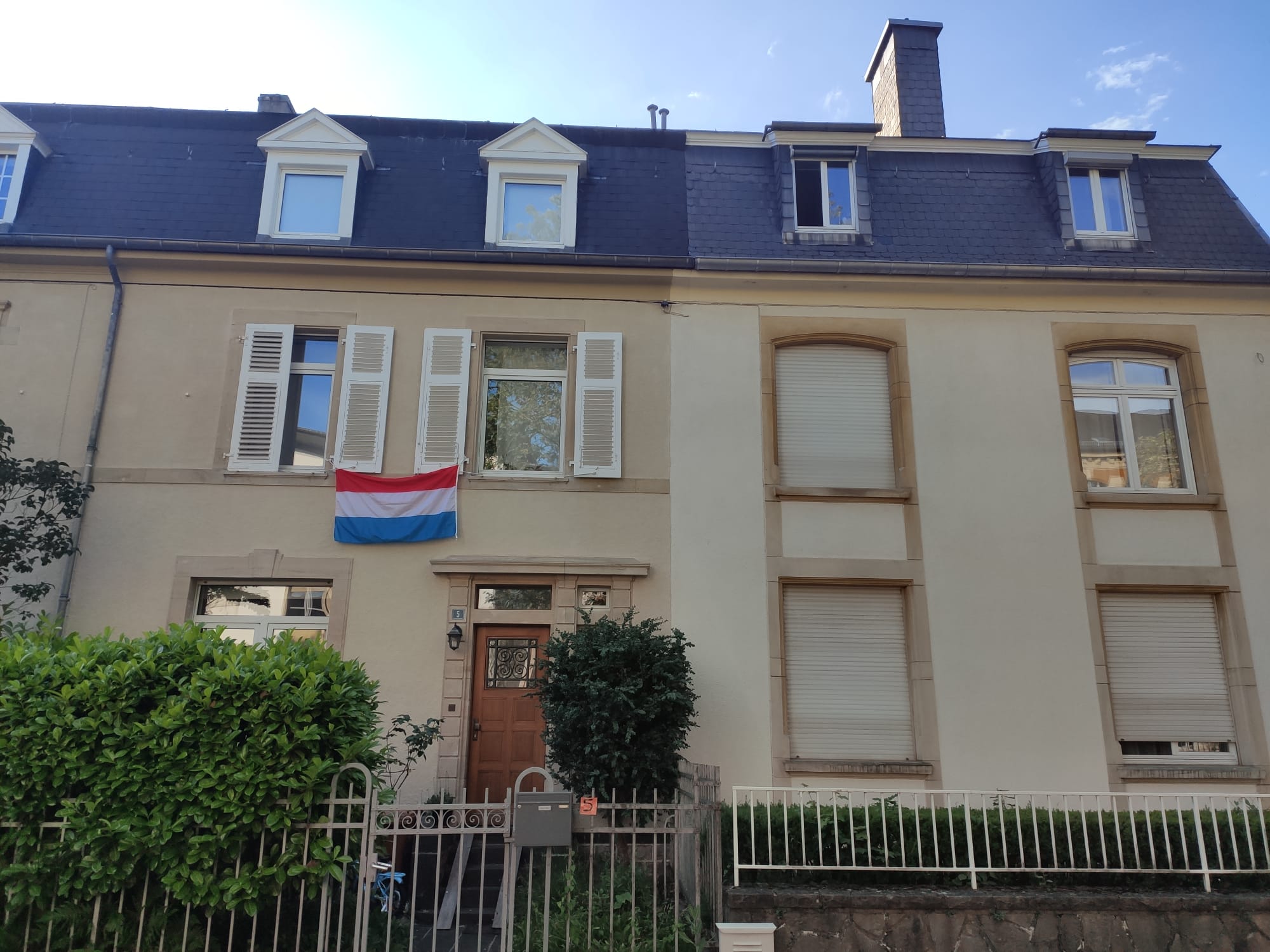 You definitely need to know that this is a very diverse country in terms of demographics, culture and language. There are 3 major spoken languages besides English.
What Language is Spoken in Luxembourg?
1. Luxembourgish
This is the official, administrative language spoken in Luxembourg. It sounds a little bit like German most of the time. At least 50% of Luxembourg's population speaks luxembourgish. You could also encounter it in parts of Belgium and France.Speaking of which, if you stop and look at the world's map for a minute, you will find that Luxembourg is situated near Belgium, Germany and the Netherlands. So close, you could commute everyday and many people indeed also do so!Don't worry though, Luxembourgish is often spoken on personal occasions, such as at home and by the locals themselves. It makes a big difference though if you do show that you are able to speak Luxembourgish and language classes are incredibly popular since it is necessary to pass a test with very basic Luxembourgish to become a Luxembourg (EU) citizen after 5 years in the country.
2. French
If you are moving to Luxembourg for business or planning to spend more than 3 months there, you should definitely practice your French speaking skills! This is the official language of the parliament and rule of law, also many official documents. A strong business relationship is based on solid communication so you might take some French learning classes.
3. German
This is the third official language of the country and almost 45% of the population speaks German. You might want to learn a few words, but also note that most of the people here are educated to speak at least 3 foreign languages and in almost 90% of cases with English you will definitely manage if you don't speak French of German yet. If you had a choice between French and German we would pick French as many employees in the shops and restaurants are French frontaliers (so people that actually commute from France everyday to work in Luxembourg). English is widely spoken, particularly among the sizeable expat communities (over 50k people) and is one of the motors of business in the Grand Duchy.
Culture in Luxembourg
Now that you know what to expect in terms of spoken languages let's talk about culture.
Deleted: Luxembourg City features very good museums that are really popular and each year during the 'Night of the Museums' (in November) all 7 main city museums are open till late into the night and attract huge crowds. Luxembourg City is incredibly diverse, the seat of the EU law courts and blends both ultra modern with old traditions. It has a cultural legacy and history that stretches back over 1000 years and features the breath-taking Wenzel's walk, which is also on the Unesco World Heritage list. Its architectural legacy goes back to Celtic, tribal times although the city itself was most likely founded by the Romans. Formerly known as 'Gibraltar of the North' as it was considered to be the most significant fortified city in Northern Europe, make sure that you do not miss out on visiting the breath-taking fortified Pétrusse valley that cuts the city into 2 big halves. With ramparts of nearly 50m height it is a sight to behold and perfect for romantic walks along the river. You might even encounter 'Melusina', the mythical Mermaid that disappeared centuries ago when according to legend count Sigfried, the mythology founder of Luxembourg city, spied through a keyhole while she was bathing.
Outside of Luxembourg city, if you have any time left, you should not miss the Vianden Castle, the Echternach Basilica or the so-called Müllertal. If you are a painted art lover, you can find beautiful works by Jean-Baptiste Fresez and Nicolas Liez. They are the most important artists of the country and also painted the City of Luxembourg and its surroundings in the late 19th century.
Checking out the local libraries where you can delight yourself with some of Edmond de la Fontaine's poetry who is considered to be the country's outstanding national poet, being one of the first to write in Luxembourgish.
As far as national cuisine goes, it is strongly influenced by the German and French cooking, as well as Portuguese and Italian expats who arrived in the 50s and 60s. Eating out is somewhat of a national sport in the capital and there is a very high density of restaurants to choose from. This will be an enriching experience! Either way, you will most certainly enjoy what this country and its people have to offer.
About Vauban&Fort
Vauban&Fort is a pioneer of Co-Living in Luxembourg and has over 12 years of experience in flatshares for professionals in London, New York and Luxembourg. We apply our expertise and know-how to make sure our clients get the best possible housing experience in Luxembourg. You can find out more about Co-Living here and if you have any questions, drop us an e-mail.
We have over 12 years of experience in flatshares for professionals in London, New York and Luxembourg. As an agency, we apply our expertise and know-how to ensure clients find the most suitable solution to rent a room in Luxembourg, a studio, or a shared house with other people.